Post by Hellenas on Sept 10, 2017 20:57:08 GMT -5
The modern region of Provence
Provence (/prəˈvɒns/; French pronunciation: ​[pʁɔ.vɑ̃s]; Provençal: Provença in classical norm or Prouvènço in Mistralian norm, pronounced [pʀuˈvɛⁿsɔ]) is a geographical region and historical province of southeastern France, which extends from the left bank of the lower Rhône River to the west to the Italian border to the east, and is bordered by the Mediterranean Sea to the south.[1
en.wikipedia.org/wiki/Provence
An image of a bireme, by Peter Connolly. The bireme and the penteconter were
the favorite warships of the Phocaeans.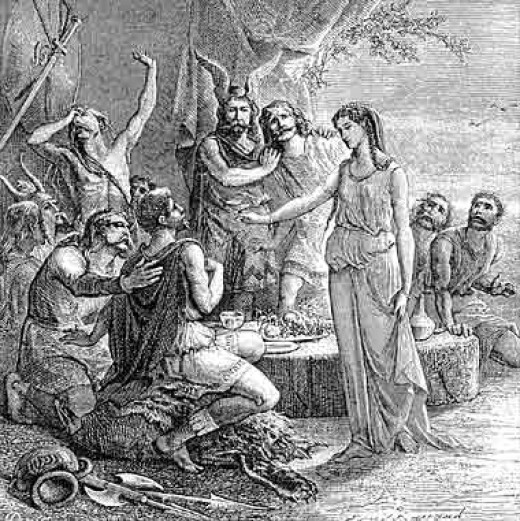 In legend, Gyptis, daughter of the king of the Segobriges, chose the Greek Protis,
who then received a site for founding Massalia.
Statue of Greek explorer, Pytheas of Massilia,
located on the exterior of the Palais de la Bourse.
He explored northern Europe from Marseille c. 325 BC
The Greeks, at the beginning of the 1st millennium BCE founded cities along the Asia Minor (Anatolian) coast, divided into the Aeolian cities of northwest Anatolia, the Ionian cities of central western Anatolia and the Dorian cities of southwest Anatolia [1,3].
1) [4]. The Phokaian Greeks founded the city of Massalia circa 600 BCE at the location of the present city of Marseille and Alalie circa 560 BCE on the eastern coast of Corsica [4]. Here the Phokaians encountered and interacted with the indigenous Celto-Ligurian populations, as evidenced by large caches of wine amphora, which the local tribes distributed along the Rhone River and the Mediterranean coast [5].
In this report, a sampling of individuals whose ancestry traces to the Ionian Greek city of Phokaia will be compared through Y-chromosome genotyping to samples from the Aeolian/Ionian city of Smyrna and a set of samples from Provence.
These data will reveal genetic patterning characteristic of 1) the Ionian foundation of Phokaia versus the Aeolian/Ionian foundation of Smyrna. 2) the relative Y chromosome contributions of Phokaian Greeks and local Anatolian/Neolithic and/or central Anatolian populations in these two Asia Minor Greek city-states and 3) the contribution of Greek and/or Neolithic Y-chromosomes to the demographic pattern of Provence.
Map showing locations of the Asia Minor Greek cities, Phokaia and Smyrna, in blue, and their western Mediterranean colonies, in red, as well as source populations studied in Greece and Turkey (in yellow). Putative source populations including Basques, ...
Results
An admixture analysis estimated that 17% of the Y-chromosomes of Provence may be attributed to Greek colonization. Suggesting a Greek male elite-dominant input into the Iron Age Provence population.
The admixture analysis (Table ​(Table4)4) indicates a high level of indigenous Basque admixture throughout Provence (70-90%). Also detected is a 17% contribution of Greek Phokaia/Smyrna [/B]
The coming of the Greeks to Provence and Corsica: Y-chromosome models of archaic Greek colonization of the western Mediterranean
www.ncbi.nlm.nih.gov/pmc/articles/PMC3068964/