Post by Hellenas on Mar 3, 2012 3:54:13 GMT -5
Herakles, the forefather of the Dorians.
(According to Ancient Greeks).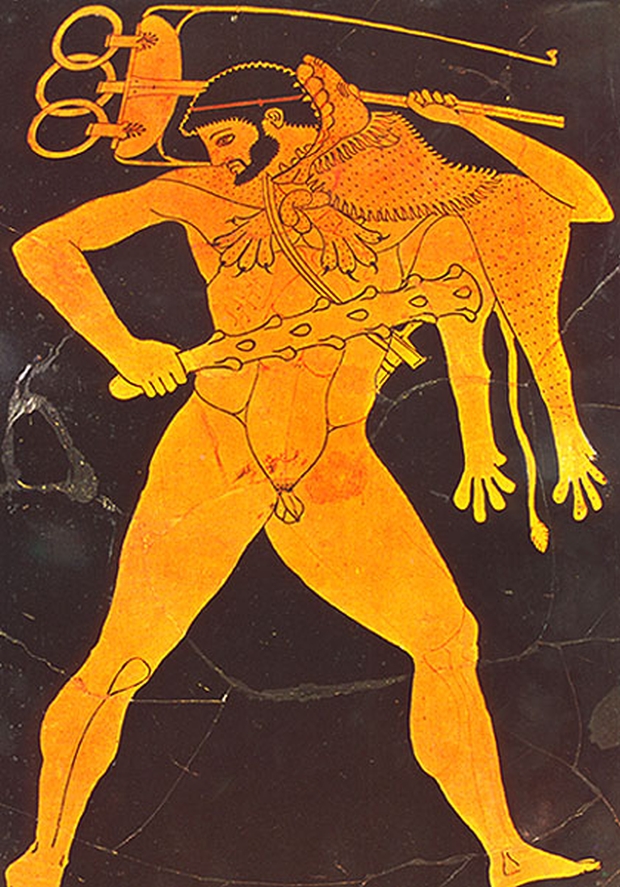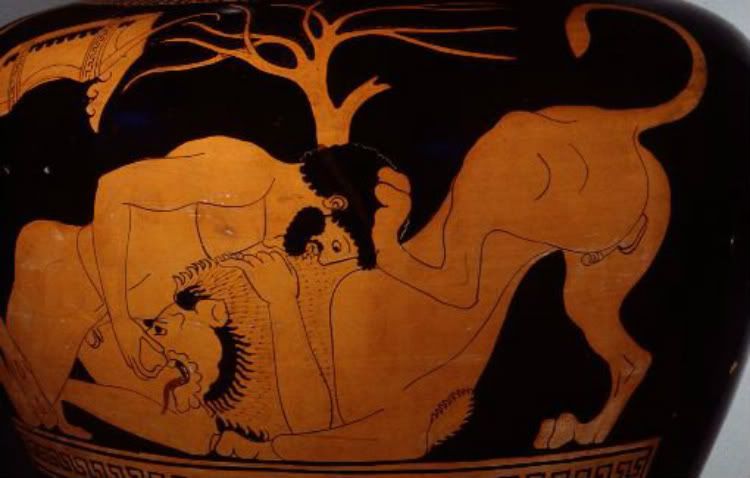 Herakles according to Italian cinema.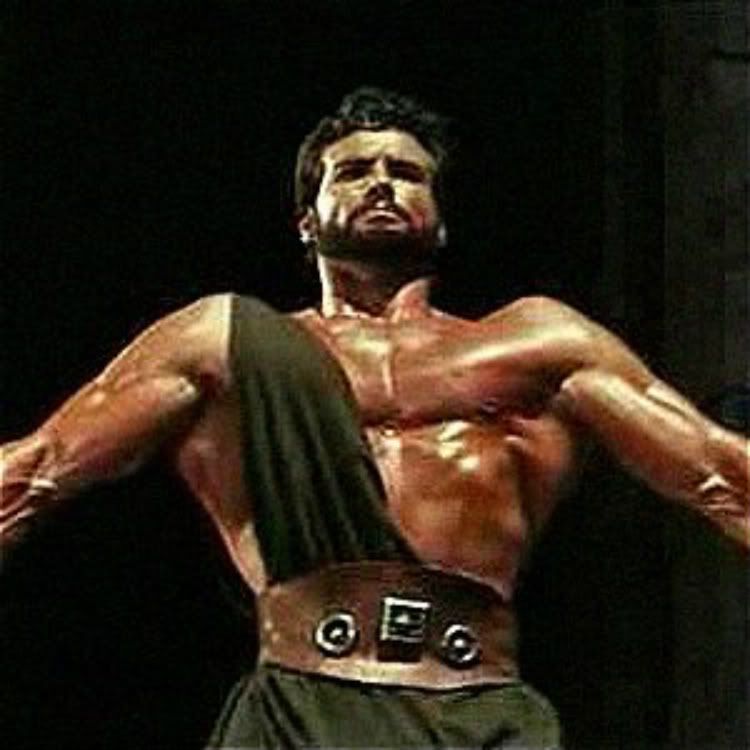 Modern Greeks.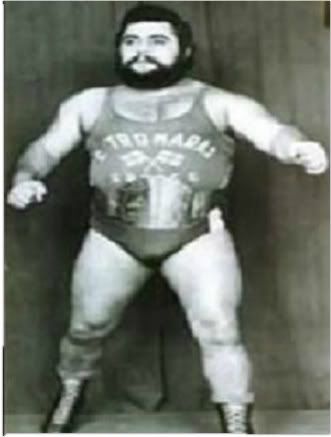 Hercules according to Hollywood.
First let's make clear that no Anthropologist ever proved how the Dorians looked like, for the simple reason that the Dorians cremated their deads. So no skeletal remains ever found. From their forefather Herakles and all other archaeological findings(statues, paintings on vases, figurines etc) we can suggest that they were Mediterraneans as well.
Spartans
The forefathers of the Greeks were ther Olympian Gods and those always represented by the Greeks as Mediterraneans(descriptions of 'light eyes' and 'xanthos' means just 'light-haired' and glaukopis for eyes 'bright owl-like eyed', women dyed their hairs etc. Descriptions of Heroes and Gods by some poets and writers can't be taken seriously, as they never saw them with their own eyes. Homer was blind anyway and wrote everything many centuries after the Trojan war. It's just romantic fantasy and poetic license using exotic images as well, just to hold the attention of the brunette readers and audience), they never described them as Nordics and never as Dinarics. Especially, Nordics and Dinarics never considered by the Greeks as "pure Greeks" but as mixed Greeks(Ancient Greeks called them as Mixo-Barbarians, as we still consider them till nowadays as well).
Archaeologists and Paleoanthropologists never found in Greece any, great in number, pure Nordic skeletons, just some few admixtures with this type.
Carleton S. Coon:
"The Nordic element is weak, as it probably has been since the days of Homer."
www.theapricity.com/snpa/chapter-XII14.htm
The differences between Mediterraneans and Nordics.
Sculpture from Athens, Hercules.
"Another stab to the Nordicist doctrine are the actual sculptures of ancient Greece. When looking at classical sculpture one sees a very Mediterranean people. Straight or curly thick hair, low smooth foreheads, fleshy faces, round chins, a somewhat broad face, a large fleshy straight nose, full lips as well as almond shaped eyes are seen among the beautiful sculptures of the Greeks. These descriptions would never be taken to characterize someone of Germanic decent. Germanic or Nordic men are defined as having sharp angular features; thin straight noses, many ending in an upturned point, high cheek bones, thin lips, high mounded foreheads, fine straight blond hair, and eyes that are more round then almond in shape. Germanic men are seen as having sharp, hard faces, whereas the ancient Greeks have a much rounder, fuller, softer face. When looking at Greek sculpture one would never take its subjects to be Germanic, but instantly recognize them as Greek."
hellas2010.proboards.com/thread/84/hellenic-mediterraneans-non-nordics
Dinarics
Aristippos of Cyrene
(435-355 B.C.)
"The American anthropologist Roland Dixon studied the funeral masks of Spartans and found them to be Alpine [23]. Italian anthropologist Raffaello Battaglia found the death masks of the Shaft Grave Mycenaeans to represent Dinaric physiognomies [35]. J. Lawrence Angel expressed similar opinions in that he believed that northern intruders in Greece were always of "Dinaroid-Alpine central trend" [19] added to the earlier Mediterranean/Alpine blend."
What funeral masks have to do with Anthropology and the physical racial type of the Spartans? They have nothing to do with that, that's just art. Of course northern Greeks('intruders'), especially Epirotes-northwestern Greeks, and even western Greek Macedonians had a Dinaric admixture from the Illyrians and were pretty Alpine-Dinaroids, Alpine-Mediterraneans and Mediterranean-Dinarics but the Dorians came from the northern regions of Balkans(where the Greeks had expanded and later returned back to their Greek homeland-
the return of Heracleidae
) and were mostly typical Greeks=Mediterraneans who had a small blend as well both with Illyrians, northern Alpine Greeks(Epirotes, western Macedonians) and also with northern Mediterraneans(north Pondids) and to a smaller(tiny) percentage with Nordics.
Carleton S. Coon.
"One special group, the Sphakiots, living near the western end of the south side of the island, differ from the other Cretans in a number of characters; they are very tall, with a mean stature of 175 cm. Morphologically Dinaric types are common among them;(1) they may be compared(2) with Montenegrins and the northernmost Ghegs. According to the general assumption of authorities on Crete(3), the Sphakioti are the partial descendants of the Dorians(4) who invaded the island at the end of the Minoan period. That some of them do resemble the traditional Spartan type is very likely(5). One can only derive them from the north(6), from the region in which the larger branch of the Dinaric race was formed."
www.theapricity.com/snpa/chapter-XII14.htm
1)
Morphologically Dinaric types are common among them
= They are not all of Sfakiotes Dinarics.
2)
may be compared
= May be...may be not.
3)
According to the general assumption of authorities on Crete
= The authorities of Crete are not Anthropologists neither Historians or Ethnologists, so their "assumptions" do not have any scientific base.
4)
the Sphakioti are the partial descendants of the Dorians
= The partial, not as a whole and always according to some undefined authorities on Crete.
5)
That some of them do resemble the traditional Spartan type is very likely.
= That some of them...is very likely, or perhaps, not likely at all.
6)
One can only derive them from the north
= Some Greek Anthropologists believe they came from the Caucasos area.
After all, the most likely is that the Dorians and Spartans were only partly Dinaric(and even less partly Nordic-mixed).
Sfakia is not the only area that was never conquered by the Ottomans("Turks") and claims ancestry by the Dorians. Mani in Peloponnesos also claims ancestry by the Dorian-Spartans and this region was never conquered by the Turks. The people there still are Mediterraneans as well.
Maniates(real descendants of Dorian-Spartans).
"The Maniots are the direct descendants of the Spartans and through the Spartans the Dorians."
en.wikipedia.org/wiki/Maniots
Since the Dorian-Spartans believed to the Hellenic Gods, in case they were Nordics or Dinarics, they had Mediterranean Gods, as the Gods always represented by the Greeks as Mediterraneans, so this mean that
WE WERE/ARE THEIR GODS.
Mycenaeans.
"The recent reconstruction of the faces of the royal skeletons of Mycenae (from the English professors Prug, Neave and Musgrave), revealed clear Mediterranean traits.""The origin of the Greeks"
, page 106, year 2003.
Epirotic type=Alpine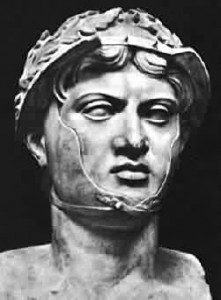 Pyrros of Epiros
(312-272 BC).
Aris Poulianos.
"For us, "Alpine" type itself does not exist. We believe what other Anthropologists name Alpine is the Epirotic/
Continental depigmented in different stages and in various widths and lengths of Europe"."The origin of the Greeks"
, pages 142-144, year 2001.
Carleton S. Coon.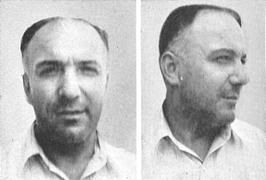 A Dinaric Greek of Epirote stock, from Gjinokaster in what is now Albania. Many Greeks, especially Epirotes, are Dinarics(1).
1)
Many Greeks, especially Epirotes, are Dinarics
=Wrong, some of Greeks...especially Epirotes are Dinarics, NOT ALL OF EPIROTES AND NOT REST OF GREEKS. There is only a small Dinaric admixture in Greece, pure Dinaric racial types are almost nonexistent.

A Greek from Sparta. The Alpine strain of southern Albania extends down through western Greece into the Peloponnesus. In Greece it is frequently blended with a local tall Mediterranean strain.
Tosc-Albanians, the neighbors of the Epirotes, also are not Dinarics:
FIG. 3 (2 views, photo Marion Lambert). A Tosc from Katundi, southern Albania. This man is as perfect an Alpine as the Hungarian on the preceding plate, the Frenchman on Plate 12, Fig. 2, or the Germans on Plate 11. Southern Albania forms an Alpine nucleus comparable to that in south central France or Bavaria.
www.theapricity.com/snpa/troeplate14.htm
"The fundamental Tosc type is Alpine."

"The nose in many cases lacks the high-bridged Dinaric character found among the Ghegs, as well as the common depression of the tip. This Alpine type is well represented by photographs on Plate 14. Beside the Alpines, there are many Dinarics in southern Albania, but they probably form a minority, and in any case are extremely variable."

"It is my opinion that the Toscs, in pigmentation as well as in bodily and facial characters, resemble the southern and central French very closely; that they and the French form the two ends of the Alpine racial area in Europe, the center of which is largely taken up by the Dinaric amalgam."
www.theapricity.com/snpa/chapter-XII13.htm
Carleton S. Coon:
"The Greeks, in short, are a blend of racial types, of which two are most important; the Atlanto-Mediterranean and the Alpine. Dinaricisrn here is present, but not all pervading; true Alpines are commoner than complete Dinarics."
www.theapricity.com/snpa/chapter-XII14.htm
Greeks are not Dinarics, only some Epirotes(north-western Greeks), some of Sphakiotes(south-western Cretans) as well as some of Cypriots are, in most of Greece only some few Dinaric features can be found, always rarely and always sporadically as well.
In Few words...
Non-Mediterraneans= No Hellenes.Note:
If non-Hellenic Nordics and Dinarics, or any others, want desperately to became
"Hellenes"
, they can Hellenize their selves by getting Hellenic classical education and start reading/studing our ancient history, philosophy, religion, customs and traditions etc, then they will have the honor to call themselves as
Philhellenes
or Hellenized culturaly and spiritually, but becoming racially
"Hellenes"
, well, that's not too easy, for being so you must have Hellenic DNA and Hellenic phenotype as well.
You don't become a Hellene, you born so.